Chiropractic Care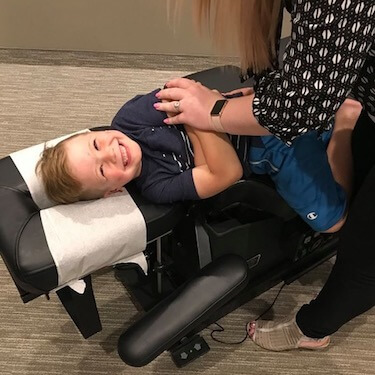 Chiropractic care is a manual, drug-free approach to health care that focuses on restoring the central nervous system to encourage better communication throughout the body. While pain relief may be an advantage of treatment, Family Chiropractic Center believes in the body's innate ability to heal itself. It is our job to remove interference within the nervous system and allow your body to do the rest.
Benefits of Care
Family Chiropractic Center believes chiropractors are nervous system doctors, not pain doctors. Our sole focus is correcting interference within the nervous system, restoring pathways of communication inside the body.
By looking at the function of the body rather than the pain alone, we are able to provide treatments that address the root of the issue at hand. Identifying and adjusting the source of your discomfort results in a variety of health benefits, including:
Pain relief
Better sleep
Healthier blood pressure
Increased range of motion
Better digestion
Enhanced immune system
Restored energy
Our Techniques
Through years of training and practice, our doctors perform customized treatments for patients. They are well-versed in hands-on techniques, and employ a gentle approach. Treating patients of all ages, shapes and sizes – you can rest assured, you'll be in good hands!
We've Got Your Back
We understand that chiropractic newcomers may be hesitant or nervous about upcoming care, but we are here to assure that you are in good hands. Our doctors cater each and every adjustment to your needs and your comfort. During your visit, they'll provide thorough explanations regarding what to expect as well as the adjustment they choose to perform.
We are glad to hear your concerns and work with you to find a solution that is right for you! Discover how we can help when you book an appointment with us today.
MAKE AN APPOINTMENT »
---
Chiropractic Care Farmington | (651) 460-9449