Therapeutic Massage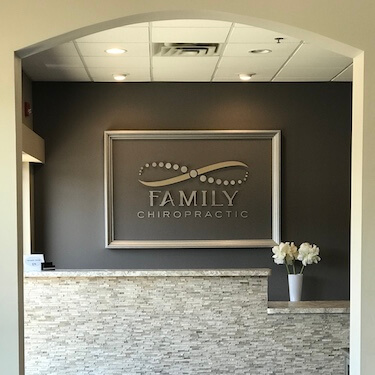 Family Chiropractic Center is proud to now offer massage therapy appointments 6 days of the week! With years of experience shared between our massage therapists, you're sure to find the results you're looking for!
Types of Massage
There are many different kinds of massage. They all involve systematically working the muscles and other soft tissues of the body to optimize the functioning of the various bodily systems. Massage can enhance your vitality and sense of well-being. The massage techniques our well-trained, experienced therapists are trained in include:
Swedish Relaxation
Deep Tissue
Trigger Point
Prenatal
Graston
Myofascial Release
Massage Hours
Massages are available 6 days a week! Want to save more? Packages available that offer up to a 10% Discount! Meet our massage therapist Megan along with Rebecca who specializes in BodyWorks.
No Show/Late Cancel policy: A $45 Late Cancel Fee will apply within 24 hours of the appointment time. An $95 No Show Fee will be charged at the time of missed appointment.
Massage Prices
Frequently Asked Questions
Where Will My Massage Take Place?
Your massage will take place in a quiet, warm and comfortable room. Soft lighting may be used to create a relaxing atmosphere. You'll lie on a soft, comfortable table. Music may be played softly in the background to aid in the relaxation process of your mind and nervous system.
What Should I Wear to the Massage Appointment?
Comfortable clothing is recommended, however therapeutic massage is typically performed with the client unclothed. You will be appropriately draped at all times. Most people undress completely, while some leave some clothing on such as underwear. You decide what level of comfort is right for you. Your privacy is respected at all times.
What Parts of My Body Will Be Massaged?
You and the therapist will discuss the desired outcome. A typical full body massage session will include work on your back, arms, legs, head, neck and shoulders. Your safety and comfort are our utmost priority.
Will I Be Sore as a Result of the Massage?
Occasionally, some people may be sore/tender in places the next day, depending on the type of massage and degree of pressure they received. It's important to communicate with your therapist if the pressure is uncomfortable at any time. Drinking additional fluids following your massage may reduce these symptoms. These symptoms will usually subside by the following day.
Am I Expected to Tip my Therapist?
Though your tips are never expected, they are appreciated by our massage therapists.
---
Family Chiropractic Center | (651) 460-9449