New Patients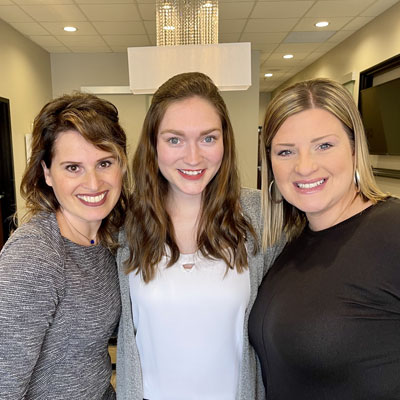 We want your visit with Family Chiropractic Center to be the best part of your day. Whether you are familiar with chiropractic or new to the process, we welcome you to become a part of our friendly, caring community.
Two-Day, New-Patient Experience
Your first visit with us is all about understanding your "why" and getting to know you. Once any necessary intake paperwork is completed, Our doctors will meet with you to discuss your health history and current concerns. From there, they will conduct a thorough physical exam, including a neurological assessment with INSiGHT™ technology. This thermal scan will allow us to look at organ and gland function, posture efficiency and stress levels which provide us a clearer picture of your unique needs. Your initial appointment will be no longer than 45 minutes in duration and lay the groundwork for your second visit as well as your ongoing care plan.
Your second visit will be about 30 minutes long and is dedicated to your individualized treatment plan. The doctor will discuss your scan results, present their findings and a suggested course of action to best fulfill your unique health goals. Our staff will also help you set up your financial plan and make future appointments according to your care plan using our convenient app. If x-rays are required, you will be referred for imaging.
As Family Chiropractic Center is committed to quality, time-efficient care, all ongoing adjustments will be completed within a 10-minute time frame.
Getting You Better, Keeping You Better
While we do not require our patients to seek lifelong care, our ultimate goal is to get you better and keep you better. Like going to the gym, optimum results are born out of consistency – if you want to stay in shape, you must continue to work out. Chiropractic care is no different. Daily wear and tear on your body causes a need for regular maintenance, and to maintain high-level of function and feel your absolute best – continued care is recommended.
No matter what you decide, Family Chiropractic Center is here to support you and help you on your journey to health.
To learn more about how we can help you, contact our practice today to book your first visit. We can't wait to meet you!
CONTACT US »
---
New Patients | (651) 460-9449