Meet the Family Chiropractic Center Team
---
Miriah Mantik, Acupuncturist
Miriah has been practicing Acupuncture and Oriental Medicine since December 2014, immediately after graduating from Northwestern Health Sciences University. She has experience treating in many hospitals and integrative health clinics in the Twin Cities Metro including Woodwinds Hospital, Penny George Institute, Abbot Northwestern Hospital, The Aliveness Project and the Salvation Army.
Miriah found her acupuncture "home" here at Family Chiropractic in November of 2016, being the first practitioner of her kind in Farmington. Miriah loves working in an integrative setting as it allows her to co-manage the care of patients who are receiving other modalities including chiropractic & massage therapy. Miriah chose the career of acupuncture because of the enormous relief that she experienced from her chronic migraines following her acupuncture treatments as a child. She enjoys helping fellow migraine-sufferers, as well as treating other conditions ranging from colds and flus, mental health conditions, infertility concerns, and chronic pain.
Miriah lives in Hastings with her sons Roman and Nash, as well as her husband David. She will begin the indoctrination of being a Packer Fan to her son as soon as humanly possible (though his dad may have other plans)!


Darla Erickson, Acupuncturist
Darla has been working in the healing arts for over 20 years. She started in Quantum Energetics Structured Therapy (QEST) after seeing astonishing results with family, friends, and herself. QEST is a systemic process using subtle energy to trigger the innate natural healing processes within the body. The ultimate aim of QEST is to produce a state of optimum balance or health within the body.
After seeing the effects of QEST had when combined with Acupuncture, Darla's journey led her to pursue a degree in Acupuncture and Oriental Medicine. Acupuncture is used to encourage natural healing, improve mood and energy, and reduce or relieve pain and improve function of the affected areas of the body.
Being a life-long learner, Darla studied QEST at the Quantum Energetics Academy and received her certification as a Quantum Energetics Structured Therapy Practitioner. She then studied at Northwestern Health Sciences University and received her Master's Degree in Acupuncture and Oriental Medicine and was awarded her Doctor of Energy Medicine from the International Academy of Energy Medicine. Darla completed her Two-Year Certification in "The Gold Standard Facial Acupuncture" program and has also received certification in Vibrational Acupuncture. She is working on completing her Planetary and Soundscapes Acupuncture Certification. She is an NCCAOM Board Certified and Licensed Acupuncturist in the States of Minnesota, Wisconsin (pending), and South Dakota.
Darla's work experience includes Woodwinds Hospital, Fairview University of Minnesota Medical Center on the West Bank, Courage Kenny Rehabilitation Institute (previously known as Courage Center), Edith Davis Teaching Clinic, Northwestern Health Sciences Burnsville Clinic and University Health Services. Darla has also received training in using essential oils in various treatments and has trained on the Essential Oil Raindrop Therapy developed by Gary Young.
Darla focuses on Acupuncture, Facial Acupuncture, Oriental Medicine and Herbal Consultation, Food Therapy, Quantum Energetics Structured Therapy, Raindrop Therapy and Essentials Oil to bring you a complete balance of health and well-being.
Darla enjoys spending time with her husband Larry. They enjoy spoiling their grandchildren, hiking, bike riding, and reading.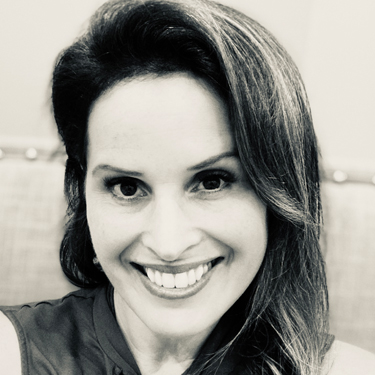 Angela Harder, Chiropractic Assistant
Angela has been working as a Chiropractic Assistant since March of 2017. Chiropractic has been in her life for only the past 15 years, but she wishes she knew the benefits long before as she struggled with anxiety and allergies along with neck and back pains growing up. Prior to finding her passion, Angela dabbled in Real Estate, Party Planning, Graphic Design, Apparel Design and even authoring gluten free cookbooks. She also created Wellness Journals and Baby Journals that are currently for sale on Amazon.
When she's not at work, Angela enjoys hiking with her husband (Troy), two kids (Alison and Grace) and her dog (Senna). She also enjoys gardening, cooking, restoring statues, painting and watching Survivor.

Heidi Speck, Clinic Director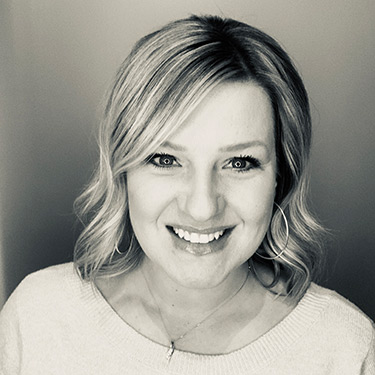 Heidi comes to us with a high level of expertise in the service industry, making her the perfect addition to the Family Chiropractic Center team. Heidi has seen the power of chiropractic in action both through her own experience with chronic stress and tension, as well as through her family members' chronic pain. Before finding her home here at Family Chiropractic Center, Heidi lived in Seattle and managed a private salon for over a decade.
Outside of our warm and friendly office, Heidi enjoys soaking in the activities associated with all four of Minnesota's seasons. She enjoys these activities with her husband (Tony) and their four kids. When not outside enjoying what Minnesota has to offer, nothing is more appealing to her than cuddling up on the couch for a family movie night. Heidi looks forward to assisting you and your family during your next visit.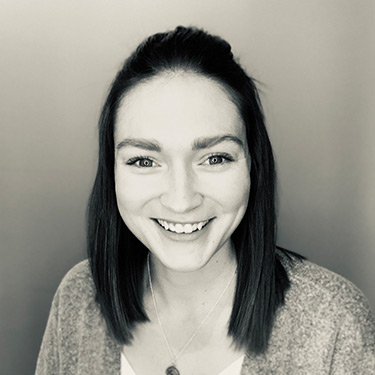 Megan Carey, Chiropractic Assistant
Megan joins the Family Chiropractic team, having been a patient first. After years of being plagued by chronic migraines multiple times per week, her life was changed when chiropractic cut them out almost entirely! Having an interest in the health care industry, Megan decided to share her passion and her story of the life-giving power of chiropractic by joining us here at the clinic.
You can find her outside of our clinic cruising around the south metro in Jenny, her Jeep Wrangler, with her husband and son. As well as exploring local dog parks with her Chocolate Lab, Kenny.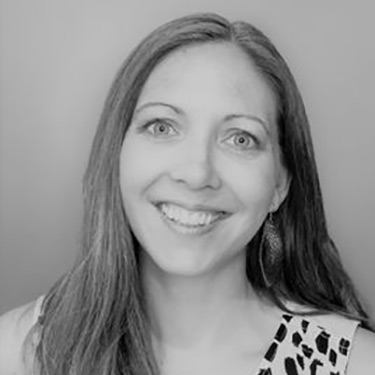 Megan Herrmann, Massage Therapist
Megan earned her Massage Therapy Degree from MN School of Business in 2002. She specializes in Swedish, Prenatal and Deep Tissue Massage, as well as add-on's like Graston and Hot Stones – all of which allow her to do what she loves: helping patients along their healing journey. Outside of Family Chiropractic, Megan is very involved with her church and spends much of her time homeschooling her four children.

Eileen Mumford, Massage Therapist
Eileen's passion and purpose are found in Massage Therapy. After extensive time and training in a chiropractic office as an assistant performing Graston Technique on patients, Eileen went back to school for Massage to pursue it as her second career because she saw the power it had to change lives. She now specializes in Graston Technique which utilizes specific metal tools that break up scar tissue and myofascial adhesions in chronic conditions. In addition, she does Deep Tissue, Swedish and Myofacial Release Massage. She believes that learning something new everyday is essential in helping you grow as person. Family is of utmost importance to Eileen, as is her cat!

Lux, Patient Experience Coordinator
Meet Lux, one of our Emotional Support Dogs! He specializes in making each patient feel loved and appreciated. When he isn't getting his belly scratched at the clinic, Lux joins Dr. Annie's human family at home where he enjoys swimming and digging with his little brother, Leo.


Leo, Assistant Patient Experience Coordinator
We are thrilled to add Leo to our team. He joins his older brother, Lux, on the Patient Experience Team. Though you will often find him sleeping on the job, rest assured, he takes his role very seriously. Leo loves to play fetch, kiss babies, get pets and lay in front of the door to ensure he receives attention from patients both entering and exiting the clinic. If you're in need of some unconditional love, look no further than this guy.
---
Family Chiropractic Center Team | (651) 460-9449